Subscribe to
Edible Manhattan Magazine
Get Your Favorite Printed Quarterly Issue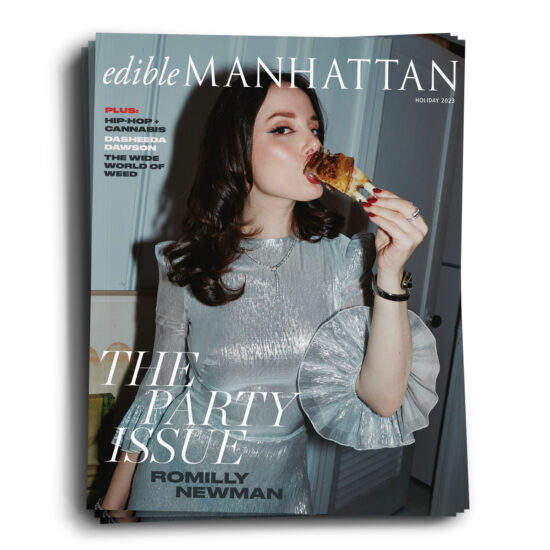 Looking to subscribe to another fantastic publication?
Check out our other magazines:
Edible Manhattan Customer Service can be reached at subs@ediblemanhattan.com
The print magazine is published and shipped quarterly, around March, June, September and January, although exact dates can vary.
New print subscribers will be sent the next forthcoming quarterly issue. We do not offer backdated issues at this time.
All prices include sales tax where applicable. All prices are in U.S. dollars.
All orders are subject to approval. By ordering, you agree not to resell any subscriptions purchased from this site.
Subscribers: If your subscription becomes undeliverable, we have no further obligation unless we receive a corrected email within one year.
All purchases are final.