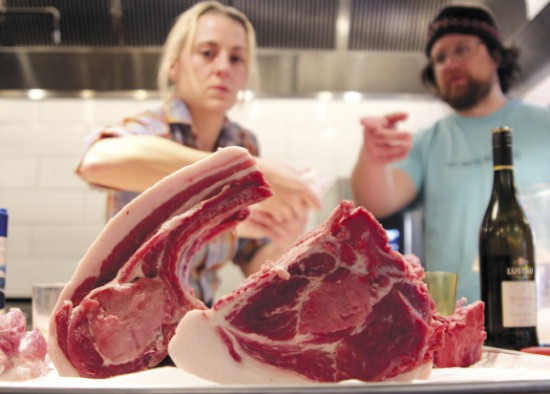 Once again, we are beyond honored to be featured in this year's roundup of best food writing! As edited by Holly Hughes, the 13th installment of this annual publication includes Peter Barrett's terrific piece on Zak Pelaccio's Fish & Game restaurant, which originally appeared in our May-June 2013 issue.
This isn't the first time we've featured Pelaccio's work. In our September-October 2011 edition, we wrote about the famed Fatty Crab, while our sister publication Edible Brooklyn covered Fatty 'Cue in their spring 2011 "good meat" pub. What can we say? We love the dude's work!
We're so proud that "Fish & Game" made the cut alongside wonderful reads from Pete Wells, Michael Pollan, Francis Lam, Corby Kummer and many more talented authors. You can get your own copy of the book now and check out Peter Barrett's contribution on our website.