You've probably seen hamachi on sushi menus before, but what is it? Hamachi is the name given to a yellowtail or amberjack fish. It's been popular in Japan for a long time, but it's been popping up on restaurant menus in some of America's largest cities more recently.​​
Kuniaki Yoshizawa, a head chef of New York City's WOKUNI, which serves mainly Japanese seafood, says this rise of hamachi in America can be attributed to the fish's unique tender-but-firm texture and tasty, high-quality fat that melts in your mouth. ​
​Michelin-starred chefs in New York City and Los Angeles are starting to create more dishes showcasing hamachi. Emma Bengtsson, an executive chef of the two-Michelin-starred restaurant Aquavit, offers Japanese hamachi crudo with a sea buckthorn vinaigrette. Bengtsson says hamachi is a beautiful fish for the fact it has a rich buttery flavor and plump texture. Plus, it's easy to work with in both raw and cooked dishes.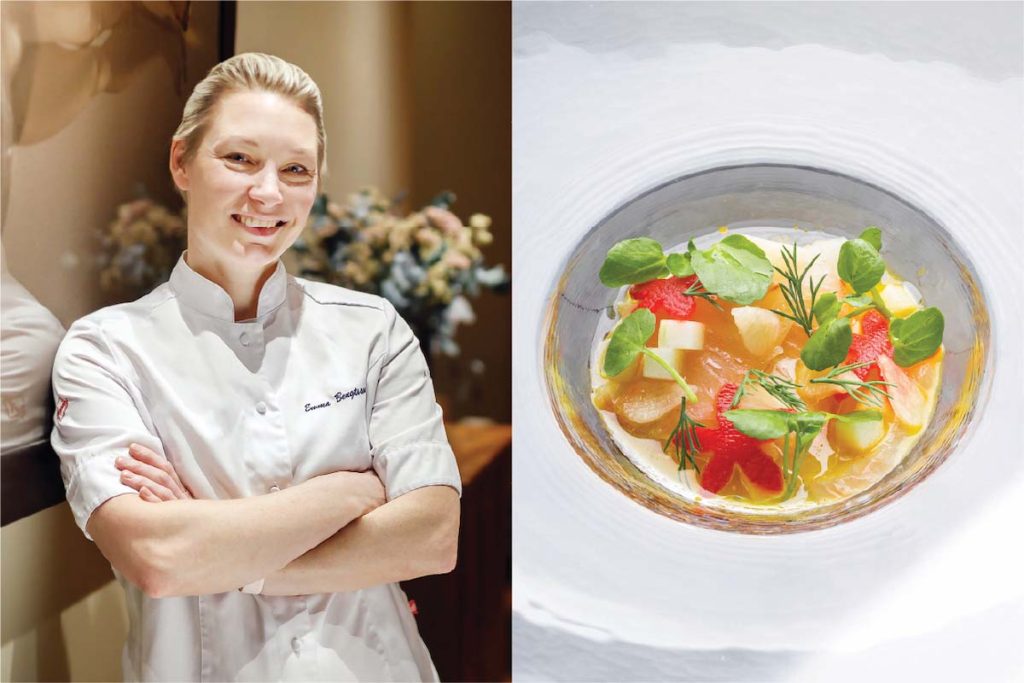 George Mendes, executive chef at contemporary American restaurant Veranda in New York City, offers hamachi confit. Mendes says that he chooses farm-raised Japanese hamachi for its high quality. He notes that Japanese artisans take care of every step of the production, process and distribution from Japan to the restaurant in the United States.
Mary Attea, executive chef of one-Michelin starred restaurant The Musket Room in New York City, offers Japanese hamachi crudo with winter citrus, pistachios and pomegranate.
Attea says that Japanese hamachi is preferred because of its fatty-rich-but-not-too-strong flavor, and it's easy to work with. By offering the dish, many of their guests order it and fall in love with hamachi, even though some guests are not a big fan of seafood.
Ten renowned restaurant chefs in New York City and Los Angeles recently created special recipes showcasing Japanese hamachi by pairing it with exciting ingredients that compliment the fish. You can see videos of the chefs creating their recipes and food journalists experiencing their hamachi menus here.​