In case you haven't noticed, someone has been letting chefs out of the kitchen. Specifically, many of the hottest chefs in the country are doing residencies at luxe beachside resorts. Lately, Chef Shenarri Freeman escaped mid-July on the LES for a ten-day stint at the Hacienda AltaGracia, Auberge Resorts Collection in Costa Rica. Similarly, Nina Compton, the James Beard Award winning chef of New Orleans' Compère Lapin and Bywater American Bistro, set up shop at Malliouhana, Auberge Resorts Collection in Anguilla. In April, Marcus Samuelsson skipped Harlem for Anguilla too, hitting the kitchens at the island's Four Seasons Resort and Residences. The upshot of this trend is a win-win-win situation for chefs, resorts, and their lucky guests.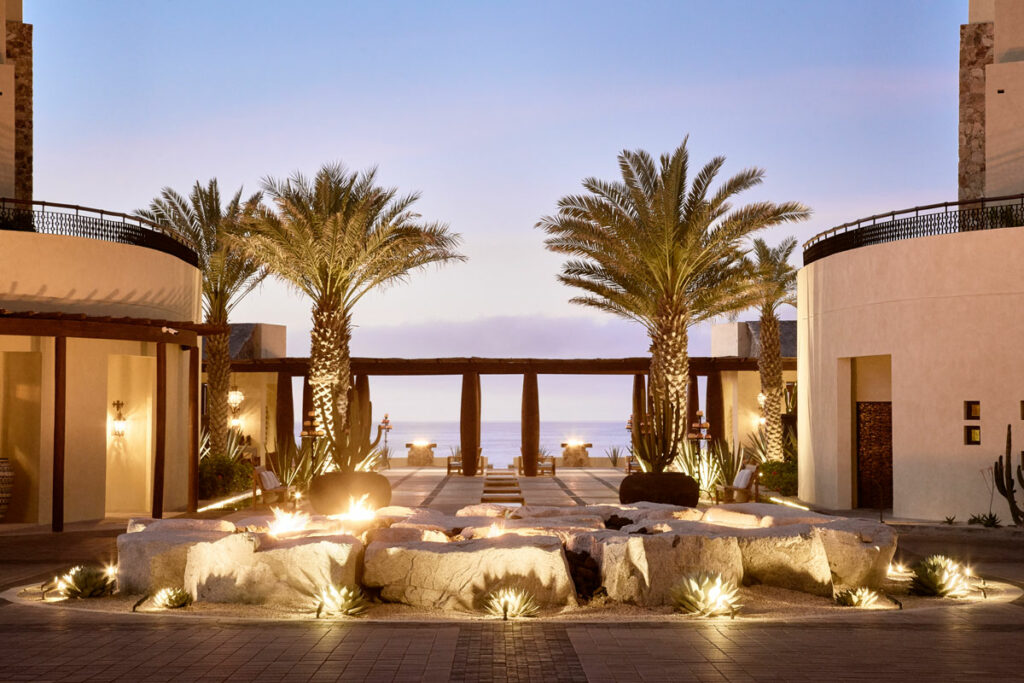 At the very tip of the Baja California peninsula between the Pacific and the Sea of Cortez, the Waldorf-Astoria Los Cabos Pedrigal has been running its Guest Chef Culinary Weekend Series that welcomes many of the leading West Coast lights for themed collaborations with the resort's culinary team led by executive chef Gustavo Pinet. Thus far, James Beard Award semi-finalist Chef Kim Alter of San Francisco's Nightbird did a three-day stint themed "Nurture Nature," while Chef Michael Mina—whose eponymous flagship restaurant is also in San Francisco—did a takeover themed "Craveable Mina." Other prominent guest chefs have included Ronnie Killen and Claudette Zepeda.
The heaviest hitter among the Waldorf-Astoria Los Cabos Pedrigal lineup is West Coast icon, Chef Nancy Silverton, who, with equally iconic Chef Nancy Oakes of San Francisco's Boulevard, will be heading up the resort's kitchens from November 10-12 in a residency themed "Elevated Flavor by Nancy and Nancy." Silverton, who is often credited with popularizing sourdough and artisan breads in the United States, is the dual James Beard Award-winning chef behind LA's landmark Campanile (now closed and much mourned), La Brea Bakery, Pizzeria Mozza and Osteria Mozza. In 2021, she opened her first restaurant in Mexico, Mozza Baja, at the East Coast Cabo San Lucas luxury resort, Costa Palmas.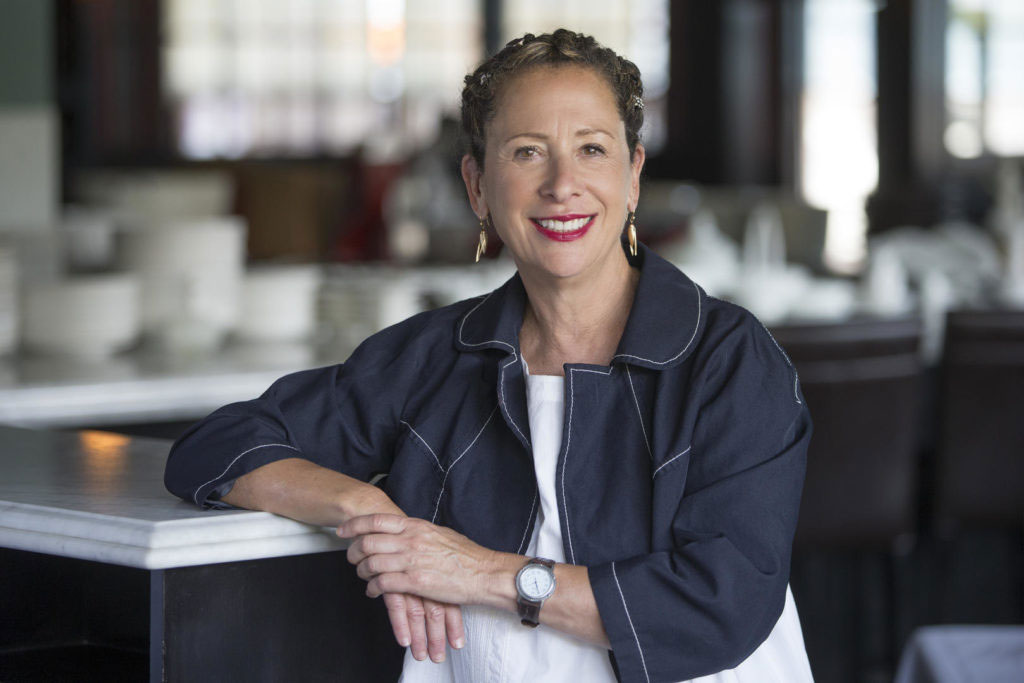 The Guest Chef Culinary Weekend Series at the Waldorf-Astoria Los Cabos Pedrigal is just one aspect of the resort's dedication to ambitious culinary programming. Among the experiences offered at the resort—which include the opportunity to surf, ride ATVs through the desert, and swim with whale sharks—is a tutorial (with ample tastings) that deep-dives the history of tequila and mezcal, conducted in its open-air Agave Study overlooking the sea. At the property's signature restaurant, Don Manuel's, the culinary team also conducts its Travesía (translation: "Voyage" or Passage"). This is a nine-course chef's table dinner that explores the complexities of Mexican regional cuisines, ingredients, and traditions through the lens of tacos. The resort, which is accessed through a private tunnel bored through a rocky cliff that drops to the ocean, also has a unique feature. On a narrow terrace carved into the cliff, El Farallon—helmed by Chef Miriam Jimenez—serves pristine seafood while diners overlook (and are occasionally misted by) the wild surf of Pedregal, the point where sea and ocean meet.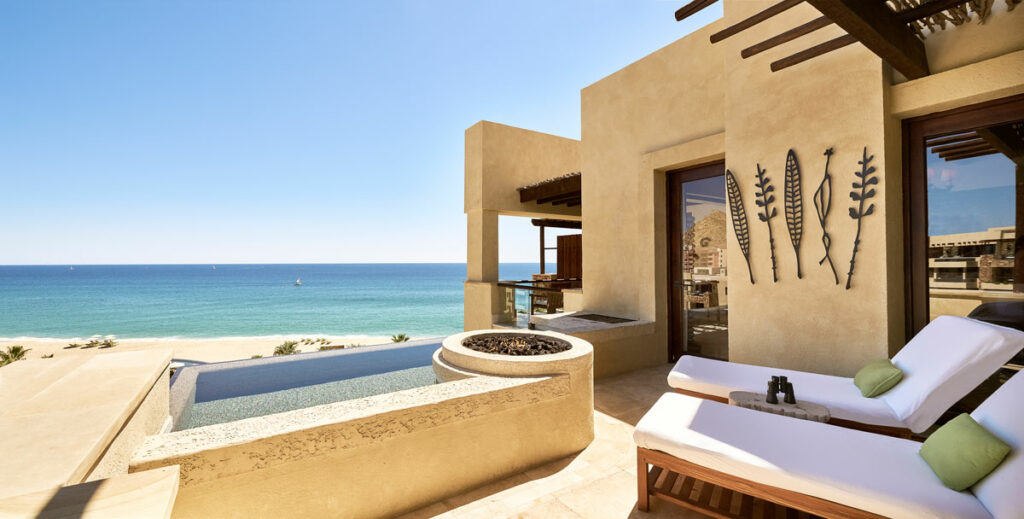 Probably best of all is that New Yorkers can experience West Coast culinary superstars while avoiding LA's smog and traffic (not to mention, those "The Californians" accents). Instead, visitors will be ensconced in wild luxury—the Waldorf-Astoria Los Cabos Pedrigal has a nearly hypnotic spa, and many of the rooms studding the property's gentle slope offer terrace plunge pools with ocean views. Interested? Look for JetBlue's direct flights that'll take you from JFK to Cabo San Lucas in just under five hours.
Photos Courtesy of Waldorf-Astoria Los Cabos Pedrigal