In late November, we gathered together for Chosen Fam, an intimate dinner party celebrating food, friendship and the drop of our winter issue, hosted by our cover star, Sophia Roe. Inside the cozy Fort Greene restaurant Dinner Party, owner and chef Cami Jetta guided us through a dreamy four course veggie-focused meal.
Guests like Samah Dada (How to Eat Plants), Anicia Ngozi (Kids' Table NYC) and Tanya Bush (Cake Zine) were met by an assortment of specialty cocktail selections featuring our presenting partner Tanteo Tequila, "Summer in My Mind" featuring Tanteo Jalapeño Tequila and "Look, Smoke Ahead" with their Blanco Tequila, as well as Perrier-Jouët's Grand Brut and Blason Rosé wines and non-alcoholic option, Qi Dan from Unified Ferments. The group settled into the windowed solarium as Cami and her team prepared dinner in the nearby kitchen, filling the snug space with a decadent, savory aroma.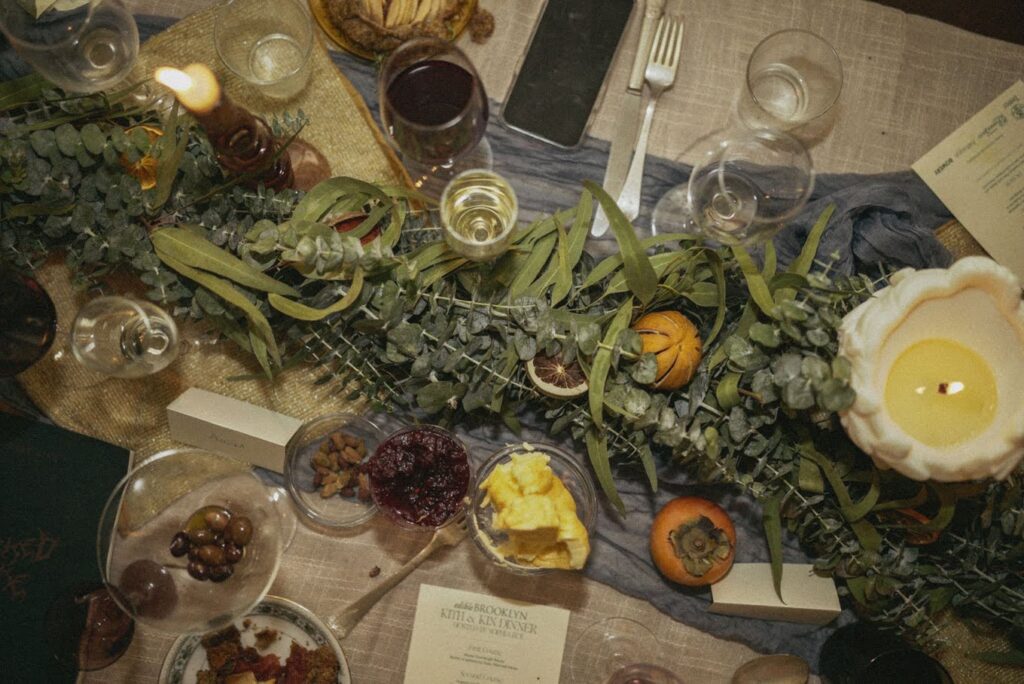 Before taking our seats at the communal dinner table adorned with fresh eucalyptus and citrus, gray and blue linens, vibrantly-colored glass candleholders, sparkling silverware and mixed and matched dinner plates, Sophia delivered a gracious toast, remarking on how much she values community and chosen family. Following her lead, Edible Brooklyn's Editorial Director Jennifer Solow reminisced about the making of our winter issue—the chefs, storytellers and visual documentarians—including the soft launch of our sub-pub Devour, a free-spirited Gen Z, counter-cultural perspective on food and community. Neil Grosscup, CEO of Tanteo Tequila, had just landed back in New York earlier that morning from a trip to Tanteo's distillery in Juanacatlan, Mexico. Neil delighted us with the story of Tanteo, the only tequila distillery owned and operated by a cooperative of over 85 agave growers and the first tequila brand to infuse with peppers. For a room full of foodies, Neil had us captivated, and devising future plans for a class trip to the distillery. And lastly, Director of Brand Experience Audra Pace, in an Oprah-inspired moment, instructed the group to look under their plates for a surprise from sponsor Millbrook Inn—a complimentary overnight stay in their picturesque, country bed and breakfast in the Hudson Valley. Everyone shrieked with excitement. Dinner was next.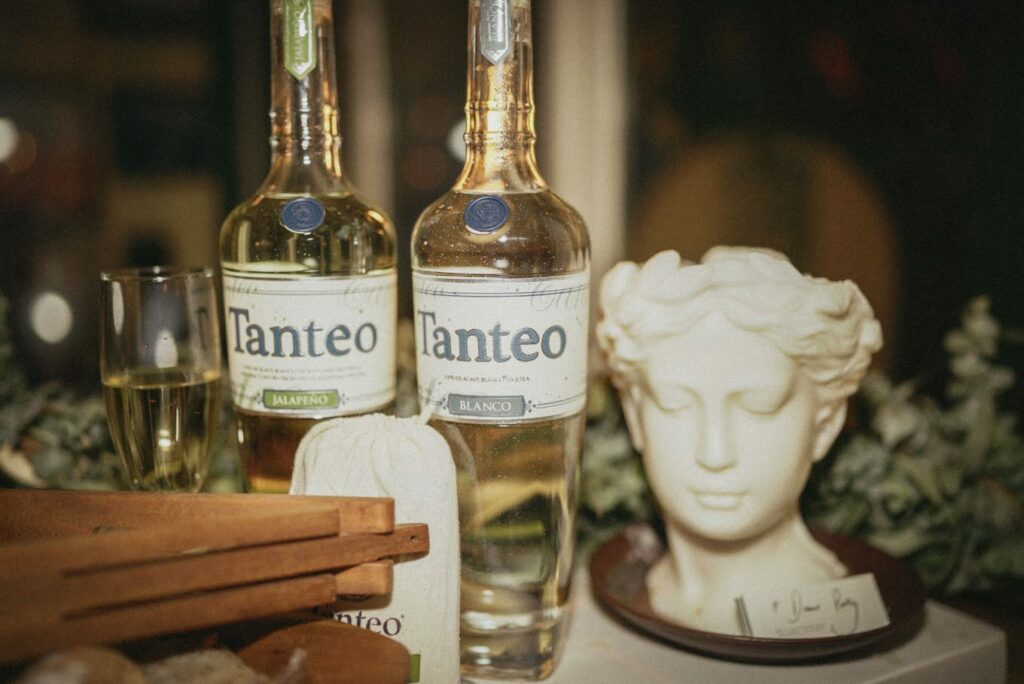 Hands slid across the brimming table with large cuts of crusty bread diving into delicately sculpted butter angels by local artist Suea. We chatted over velvety Koginut and Black Futsu soup, garnished with Bowery's herb oil and toasted pepitas. Guests passed around overflowing bowls of salads filled with rose-tinted crisp leaves from Bowery, and lightly dressed with delicate chamomile vinaigrette. Finally, the main course: brown butter mushroom tagliatelle, hand rolled with care by the Dinner Party team. Folkways Wines designed the wine list menu pairings for the evening; Clos Fantine 'Fantaisie' 2021 for the second course, Margins Wine Pinot Noir 'Makjavich Vineyard' 2019 for the third and Nibiru Grüner Veltiner 'Auxlese' NV for dessert.
Abandoning the table to stand, the party moved once more into the solarium, cradling handheld galettes carefully packed with thinly sliced apples and quince jam. We wrapped up the night with some dancing (of course), and everyone left in high holiday spirits and with Tanteo Tequila samples, which included limited edition Tanteo Navidad, and jalapeño salt in "Everything is Better Spicy" gift bags, and a bottle of Martha Stoumen 'Honeymoon' 2019 gifted by Folkways and wrapped in a beautiful tenugui.
Happy Holidays to you and yours! Hoping you spend them with your (chosen) fam, too.