These days, shopping locally and sustainably is becoming more and more a way of life. This is great news because shopping with local companies is not only great for local economies, but it is also more beneficial for the environment because it cuts down on carbon emissions. And these two things—local economies and the environment—are a big part of local meat purveyor Walden Local Meat Co.'s mission.
Walden Local (a certified public benefit corp or B Corp) was started back in 2014, bringing consumers 100 percent grass-fed beef, pasture-raised pork and chicken and wild Atlantic-caught seafood that is both incredibly flavorful and supports local farmers, their animals and the planet.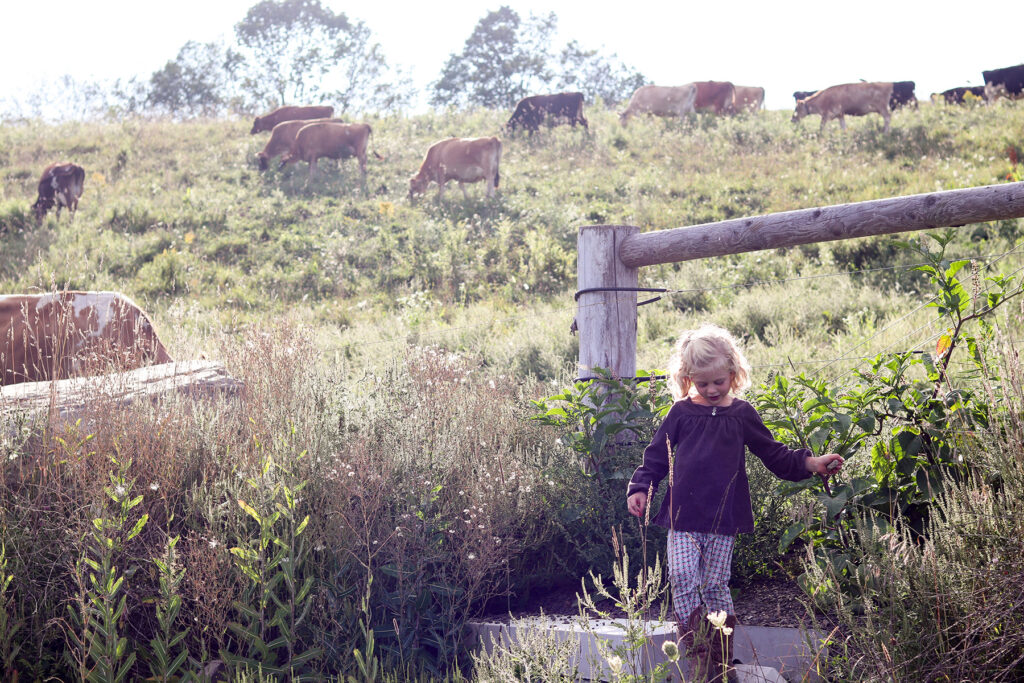 "Our founding team started Walden Local to contribute to a renaissance of regenerative, pasture-based agriculture right here in New York and New England—a region particularly well suited to growing grass!" says Mike Leahy, the company's head of brand and marketing. "These agricultural practices are better for animals, the environment and our members. In particular, the humane handling of animals and the respect for the whole animal has been foundational to our business. That is why our farmer partnerships are so critical to us, and why we print the name of our farmers on every package. Our farmer partners go through a rigorous review and audit process with our team. They also sign affidavits attesting to the standards they've agreed to."
These standards include raising animals on local farms, out in pastures, without artificial hormones, antibiotics or GMOs and making sure the pastures are free of herbicides and pesticides. A big part of Walden Local's mission is to make sure that animals are being treated with dignity and respect—something they can ensure because of their in-house audit program, which sees members from their supply team visiting their farmer partners on a quarterly basis to check that the company's rigorous standards are being met. Their relationships with these local farmers are deeply rooted. The compassion and respect they have for the planet and their animals is part of what makes Walden Local's meat so special.
For home cooks, it's become customary to just buy meat from the grocery store without really thinking much about where it comes from. But we can be far more responsible, conscious consumers when we know that the animals we're consuming were raised and handled well with the respect they deserved. This is an assurance Walden Local is able to provide home cooks, while making it even more convenient, as the company delivers meat to your doorstep themselves using reusable coolers.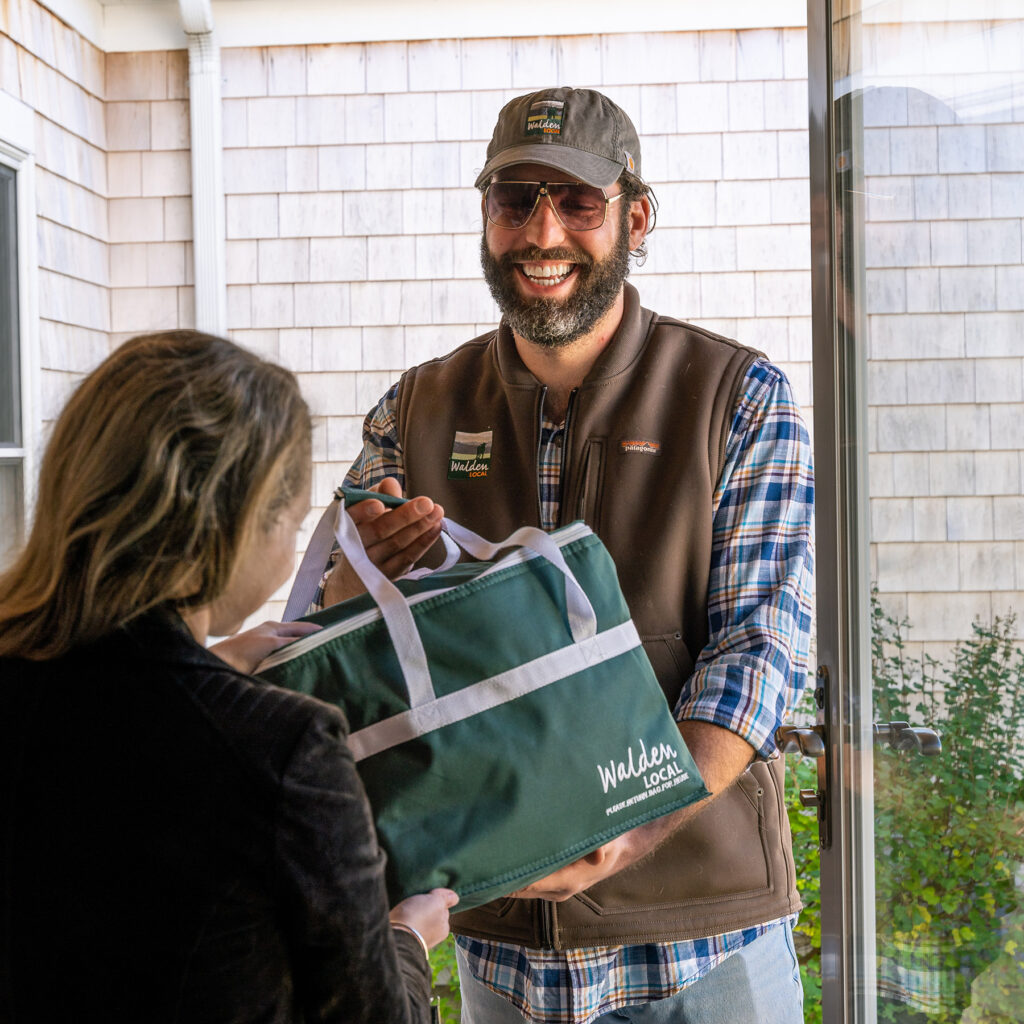 Speaking of which, that meat will arrive to you through their share program. A share is exactly what it sounds like: every member shares in the animals their partner farmers raise, building community around better practices that respect every animal. Depending on the type of share you choose, you could receive ground meat, sausages, whole chickens, roasts, steaks, ribs, chops and more. They also offer a custom share option, which allows you to choose your own meats and cuts. Their aim is to create options and flexibility to meet the needs of a range of households.
Their meat options alone will inspire you to get in the kitchen and try something new or recreate an old favorite. But their seasonal specials will take your culinary inspiration to a whole new level. To your share, you can add a wide range of seasonal cuts of meat, several types of seafood (also local), bone broth, eggs, dairy and more. For example, right now, you could get grass-fed cheddar cheese, blueberry-studded sausage patties, grass-fed butter, pasta, condiments and even soap made from beef tallow. Truly nothing goes to waste. You even have the option to purchase various types of offal.
The people at Walden Local get inspired easily, too! When we asked Leahy his favorite dish, he told us about a unique cut of pork he's loving right now.
"My favorite (at the moment) is a pork brisket—an uncommon but absolutely delicious cut," he says. "I smoke them (similar to a beef brisket) and serve either in tacos or steamed buns."
And while you're enjoying the delicious meal you make from their meat share program, you can also feel good in the knowledge that Walden Local is helping support local economies and build a better, more sustainable food system through your membership. They ensure that farmers and butchers take home a living wage of 55 cents on the dollar (compared to 15 cents in the commodity meat market). Plus, they partner with community-building organizations like Land's Sake Farm in Weston, Mass., helping them build a new barn to give animals the space they need all year round and to host educational programs, and Second Chance Foods in Brewster, N.Y., providing them with meat to help serve their mission of feeding hungry families in the Hudson Valley.
It's not all the time you find a company that is as passionate about its product as it is about the people, animals and farms that make their products possible. And that is certainly something worth investing in.
To become a member or learn more about Walden Local's share program, visit their website here.
Feature photo depicts Nicolas Baric's cattle farm in Hebron, N.Y. All photos courtesy of Walden Local Meat Co.
Recipe: Soy Marinated Beef Kalbi Ribs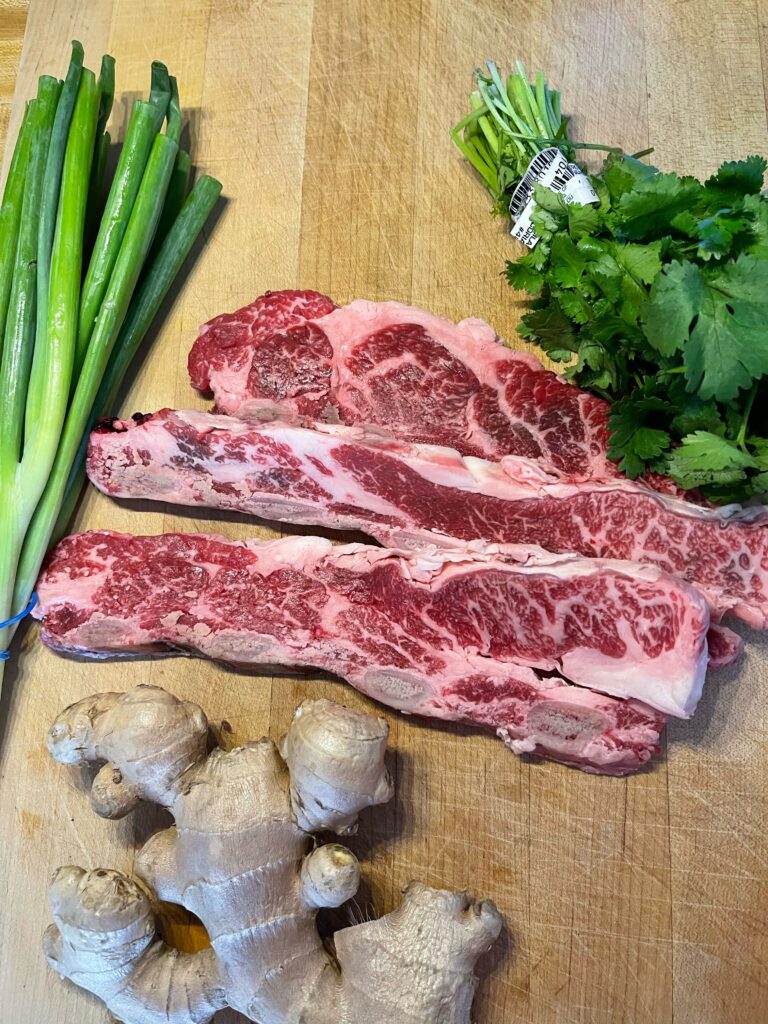 Ingredients
2 pounds Kalbi Beef Ribs
1 bunch of scallion sliced (whites only save greens for another dish)
1 bunch cilantro roughly chopped
1 cup tightly packed brown sugar
1 small knob of ginger peeled and sliced
2 tablespoons fish sauce
2 tablespoons rice wine vinegar
1 cup low sodium soy sauce
1/2 cup water
1 lime zested and juiced
2 teaspoons sambal oelek
2 tablespoons crushed garlic
Sesame seeds for garnish
Method
Combine all ingredients, excluding the beef ribs, in a bowl stir and mix thoroughly. In a ziplock bag, put the ribs in and pour the marinade into the bag. Remove as much air as possible and seal the bag. Massage the marinade all around the meat and let marinate in the fridge for at least 4 hours up to 8 hours.
In a cast iron pan or a grill on medium high heat. Lightly oil the pan (or grates) and lay the beef ribs in. Cook the ribs 3-4 mins a side. Take notice if they are getting charred to quickly, the sugar and soy tend to do that if the heat is to intense.
Remove from heat sprinkle with sesame seeds and serve, whole if it's for a dinner or sliced in between the bones as an appetizer.