A couple of weeks ago, we asked you to help us choose our next cover for our upcoming travel issue of Edible Manhattan. Between shots like idyllic olive harvests in Tuscany, playful PacMan dumplings from RedFarm, and plump Romanian sour cherries, let's be real — each of them could have graced the front of our print edition! Nonetheless, there can only be one cover, and popular demand took us to the rolling tea terraces of Saga City in Japan.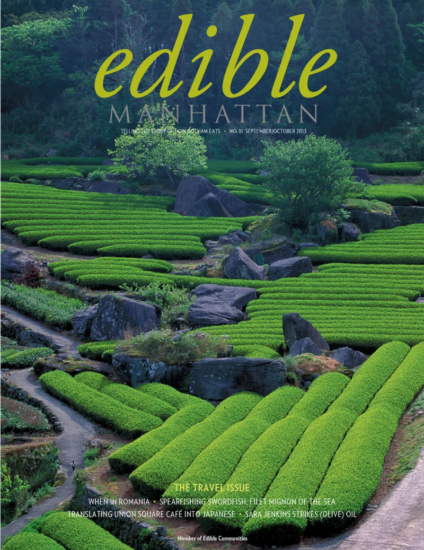 To give you a sneak peek, our cover piece details the culinary delicacies (sake leeks, nori, and green tea to name a few) of the smallest prefecture on Japan's southernmost island of Kyushu. To read more about the region's agricultural and culinary traditions, you'll have to get your hands on a hot-off-the-press copy when it hits stands on September 2.
Want Edible Manhattan to come to you instead? Consider subscribing!